And we're back! After most hard problems have been successfully taken care of in the Moviesandbox codebase (Linux conversion, 8-bit Rendertargets, screen-space lighting), it's down to polish, interface and documentation.
For December 1st, I am planning an unstable release that would help me determine the amount of bugs that still need squashing, the types of problems people are running into with setups that I do not know and so on.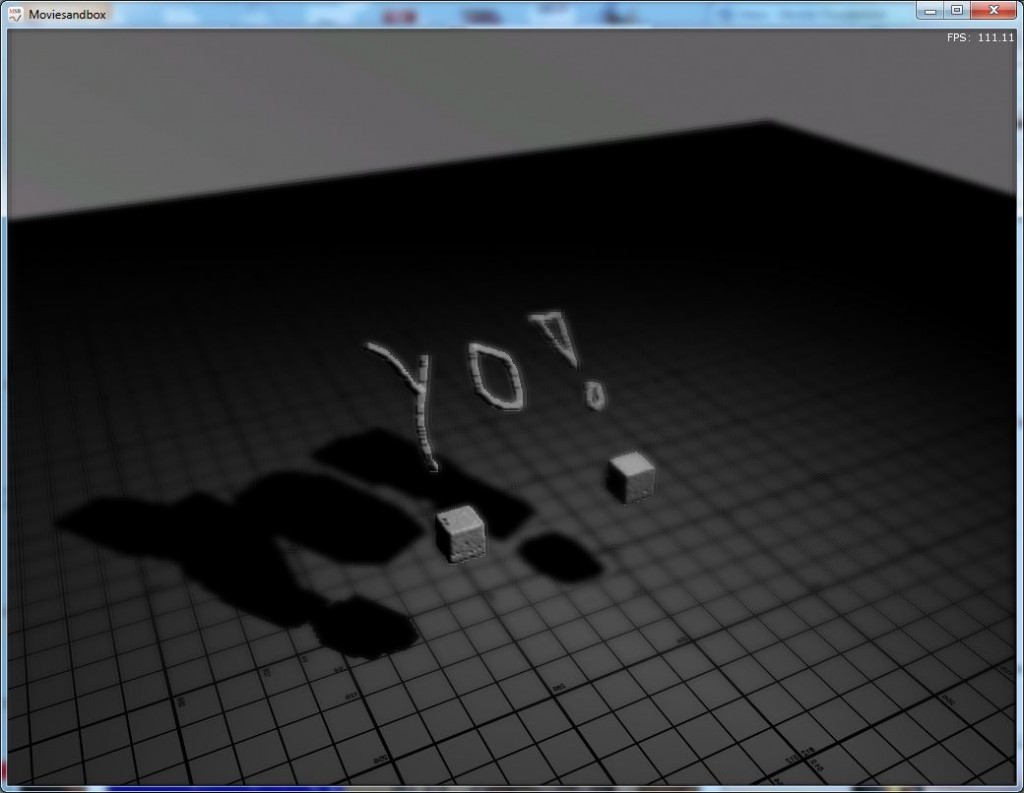 I will then work until December 15th on pure Bug-Fixing and then declare Version 1.0 to be finished. This is the schedule for now. If you have been following this project, you know how hard it was for me to stick to any sort of timeline due to it being a bit big and more work than I imagined.
For those of you who have supported me on Kickstarter: December 15th is the planned mail-out date for your packages. I am trying to get everything posted as soon as possible so everyone has their stuff for the holidays. Unless there are some crazy show-stopping bugs, I will do my best to stick to this date. And yes, I will keep working on the software afterwards just as much, but maybe not every weekend.
Also: the notifylist has recently been spammed quite heavily and I am wondering if any of you have any alternative ideas of a good mailinglist? Or maybe move to Google groups?
Also: The forums have to be re-opened. I will look into this before Dec. 1st so a flow of information can be established.
For now, here is a video of the most recent User-Testing workshop, this time in Berlin with Puppetry, Set-Design and Theatre people, showing off multiple-Kinect workflow: