Moviesandbox has moved to GitHub! Mostly because all the cool kids are doing it.
You will find a list of recent commits to your right, and that should prove to you that I am still very committed (ha!) to Moviesandbox and its related tools.
Talking about its tools, I recently sat down and converted a core version of the Moviesandbox Renderer to openFrameworks, a programming library that I use extensively for the MSB tools. This allows me to use the same buttons, 3D Objects and Data Structures as in the original Moviesandbox and will make for a smoother experience switching back and forth.
If you are interested in the AddOn for OF, you g\can get it on gitHub here, and the associated tools are here.
Here's a demo video:

msbOFCore Addon for OpenFrameworks from Friedrich Kirschner on Vimeo.
It's stable but a bit messy right now, and only barely integrates into OF. I will clean it up, I promise!
To get an idea of why I would integrate the renderer with OF, here's a screenshot of the new Milkscanner application, to illustrate: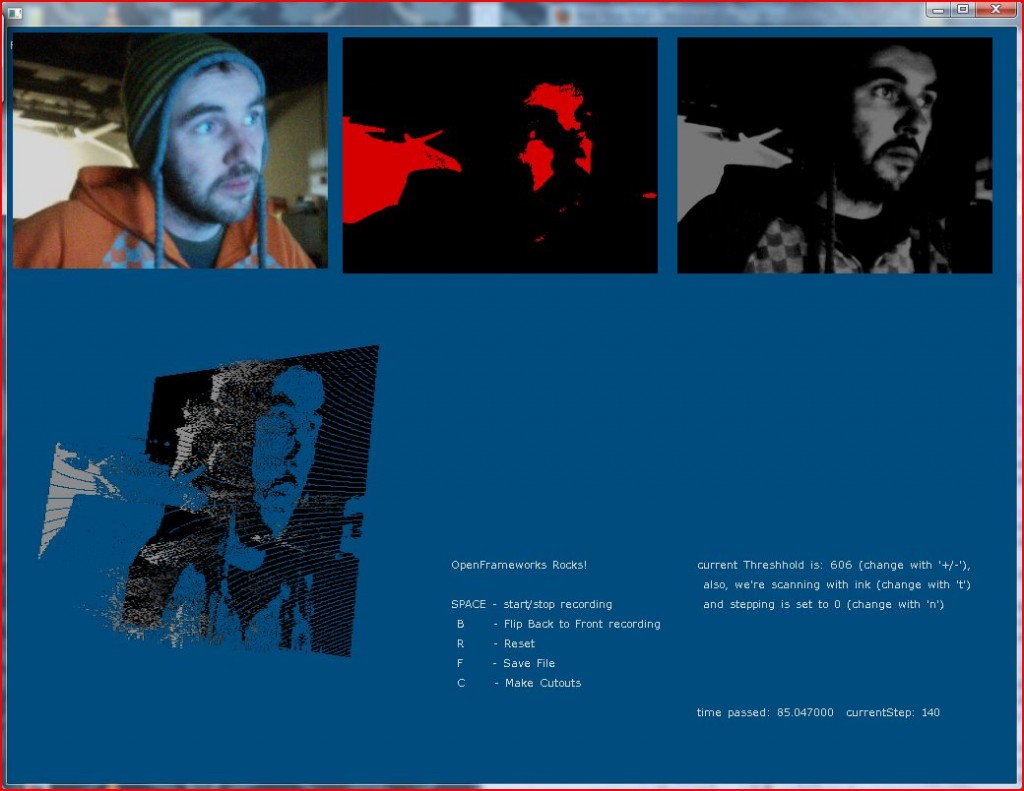 It's a realtime 3D preview of the scanned object! And in the next steps, I will add little buttons to make all of the controls easier to use.